Last weekend we enjoyed some beautiful weather for golf which brought everyone back out of their 2 week retirement! We had 118 entries into the March Monthly Medal and the fantastic weather also brought some great scoring at the top of the leaderboard with the top 8 all being under par.
Sunday's Pro Shop Open stableford also had a lovely, breezy and cold start to the day and 29 players, which included visiting players, headed out onto the course. There was a change later on with the rain starting at about 3.30pm but nearly everyone should have been back in the Clubhouse by then.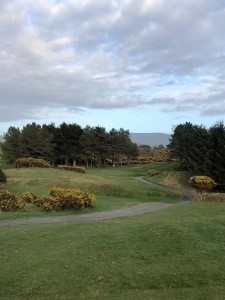 The day's winner was Chris Nicholson from Mount Murray GC with 40pts ahead of Nick Lyman with 38 pts. In 3rd, after a countback, was Mount Murray Junior member Freddie Dancox with 34 pts.
The women played the Essie Kermode stableford last Thursday in fine, bright and mild conditions and the Lady Captain, Gillian Pearson was the winner with 35 pts. After a countback for the next 2 places, Dot Simpson claimed 2nd with 32 pts and Maureen Knight was in 3rd.
Wednesday Clubnights will be starting from next week with a 10 hole Stableford. You can sign on any time during the day for the comp but from 3.30pm until 6pm, tee-times are for the comp only, no need to pre book. The kitchen and bar will be open so what better way to spend the warmer evenings than with post game food and drinks.
Junior Clubnights
Our Juniors welcome evening was held on Tuesday and was very well attended. Captain Kenneth Turner and Lewis Dening our Pro explained the plans for this season which include no cancellations for bad weather, instead there will be indoor activities. The Junior Captain, Daniella Bettridge was introduced to everyone and there was a chance to play some indoor mini golf, the atmosphere in the Clubhouse was great.  Also any potential new members can come along for a couple of taster sessions before deciding whether or not to join. Lewis will be coaching different sections each week and there will be prizes for everyone.
As mentioned at the welcome meeting, we will be starting off the season with a mixture of chipping and putting challenges, as well as a longest and straightest drive. The new juniors and the flags will be offered some introductory coaching for the first few weeks to get them up and running.
We will be around from 4pm with food on in the clubhouse afterwards. The introductory coaching will begin at 5pm with Lewis.
Manx Residents Association Dinner
Last Friday the Congary hosted the Manx Residents Association Annual Dinner for 100 people who all enjoyed a 2 course plated meal expertly prepared by Kyle and his team. A great deal of organisation went into the success of this event, from furniture moving, creative car parking and of course long hours spent in the kitchen over 2 days ensuring that nothing would be missed. Kyle ran everything like a military operation with every member of staff knowing exactly what their responsibilities were, as this was a large number of people to cater for from a relatively small kitchen. His prior preparations paid off as all the guests had a wonderful day. They rounded off their afternoon with an after dinner speaker and a raffle. We hope to see them again soon.
New Fynoderee Kerala Chai Edition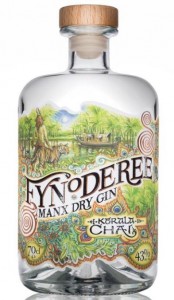 We have just taken delivery of a bottle of the newest creation from the Manx Fynoderee Distillary – their Kerala Chai Edition.
Distilled using Indian sourced botanicals including Himalayan juniper and single estate Assam tea blended with Keralan Chai Masala spices. It is one of the first gins ever developed especially to pair with Indian and Asian cuisine. Served over ice with Fever Tree Premium Tonic Water and garnished with lime, make sure you try its warming spiciness in the Clubhouse soon.